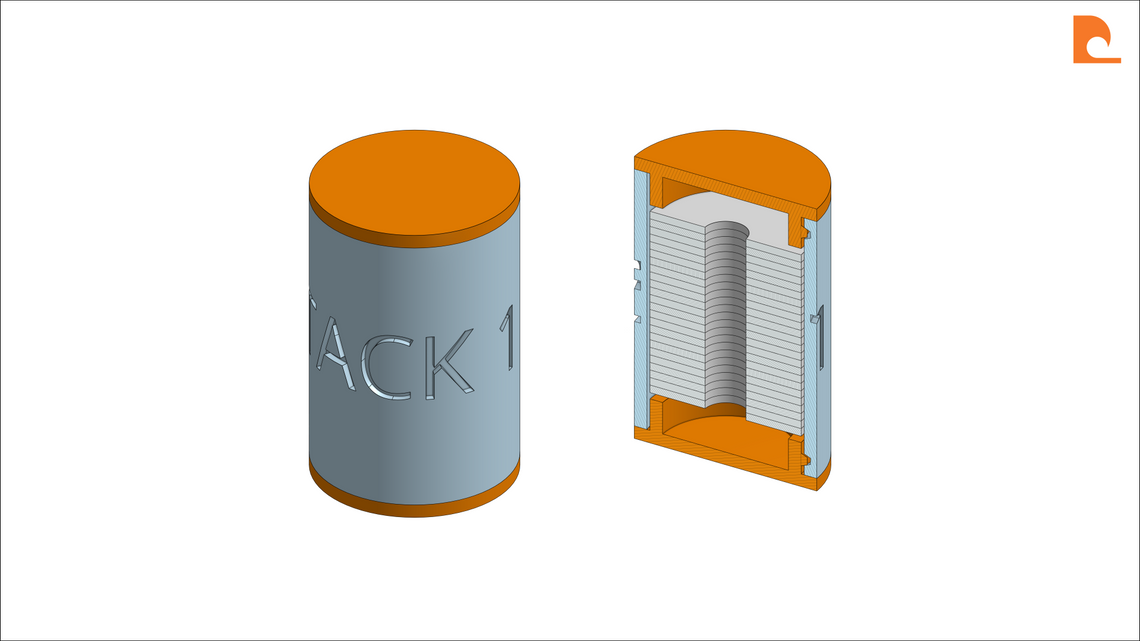 Seed Capsule
A plastic housing to protect your seed.
Versions explored
Press fit
Twist lock lid
High speed twist lid
Press Fit
24 stamped stainless steel washers are push fit into the capsule over bump features designed to restrain the stack when assembled.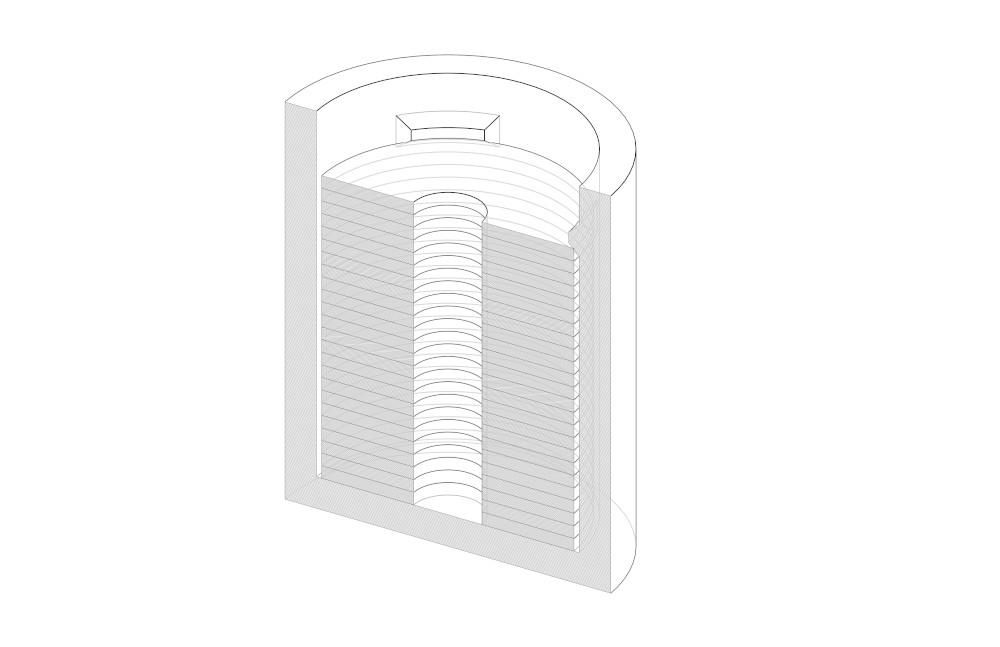 Twist Lock
The capsule has thread features cut from the inner face which engage with thread sections on the cap. A short sharp twist of the cap pulls the cap closed bumping the rotary lock pips into the vertical slots in the capsule. The result is a sealed capsule that can't be easily dissembled without causing permanent (obvious) damage.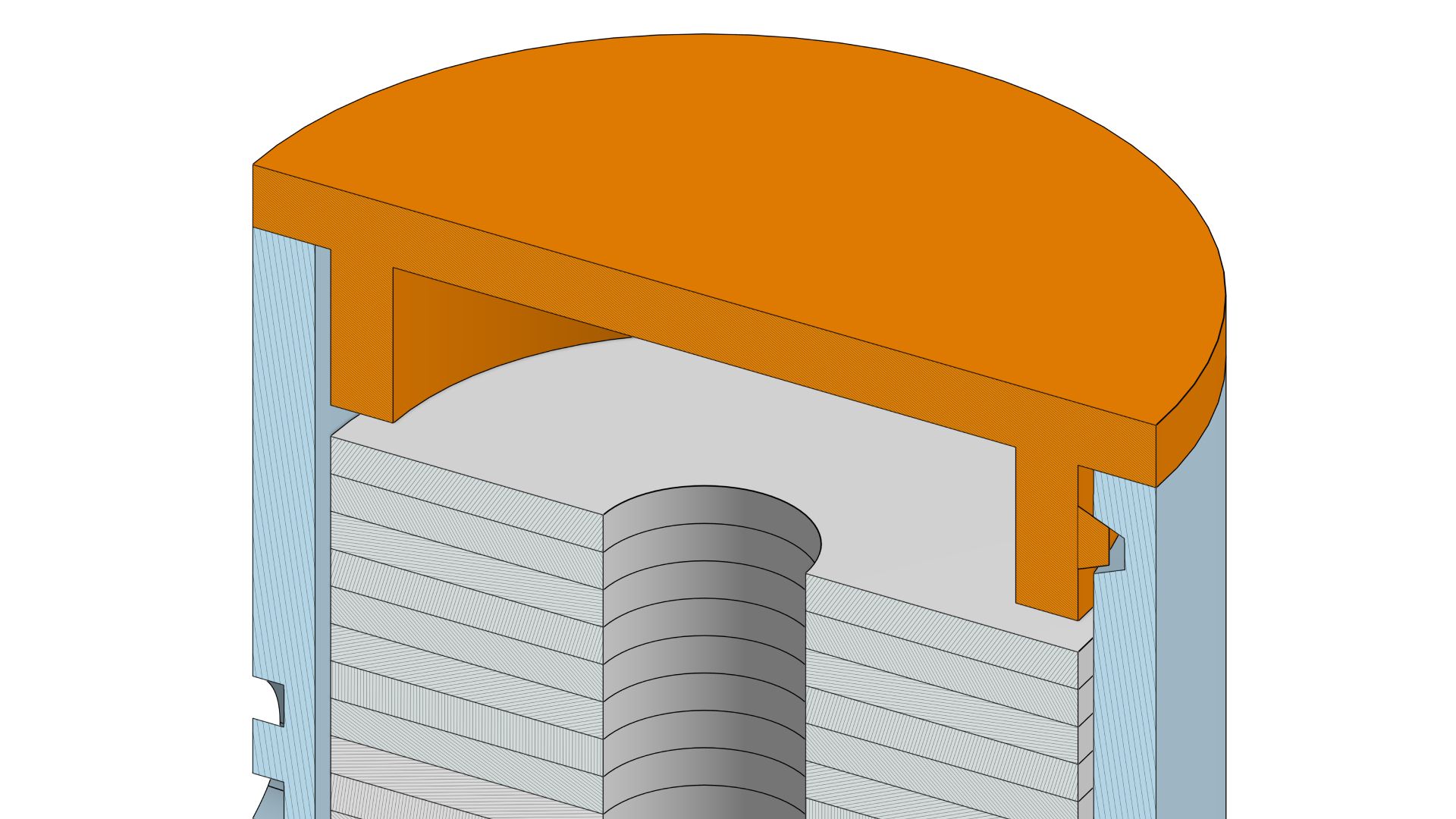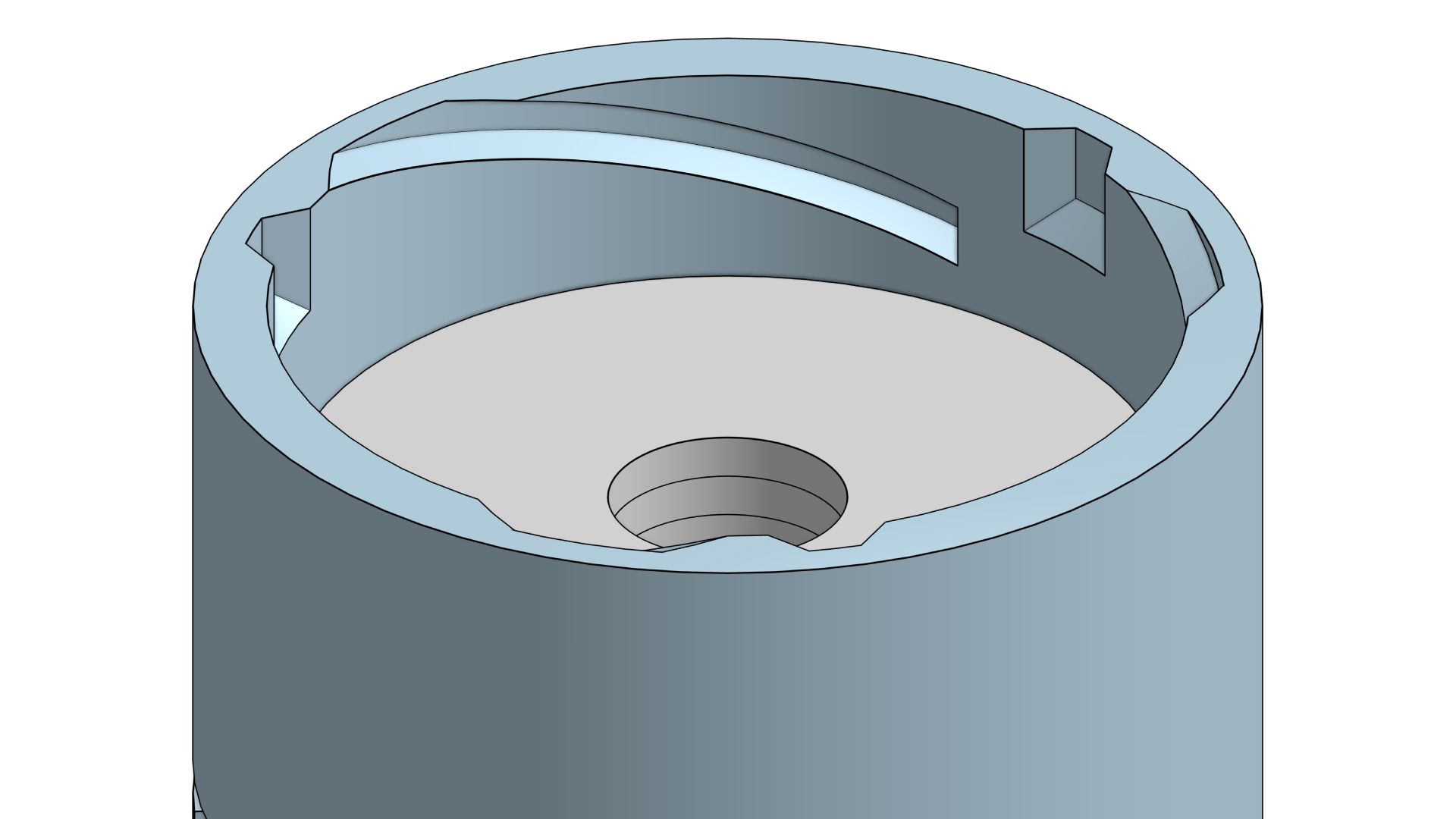 High speed twist (seal)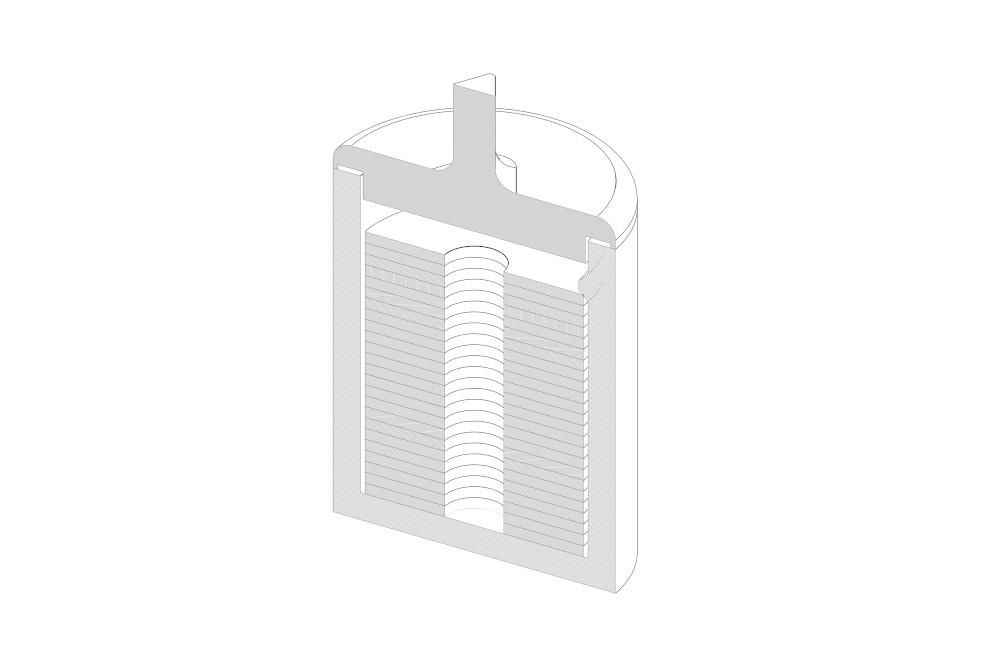 The stem protruding from the top of the lid is clamped in a chuck of a drill. As the drill speed is increased the user applies pressure, increasing the friction between the top face of the capsule housing and the underside of the lid. Heat is generated, melting the polymer at the interface between the capsule and the lid.
Once the capsule is sealed the stem is broken off, leaving the seed completely sealed in a polymer enclosure.
Possible Functions
Tamper Evidence
To access the seed the capsule must be broken, this will be clearly visible and as the stem is broken it is challenging (though not impossible) to fix the lid back on. To improve the tamper evidence guarantee additional features can be added (to be explored).
Corrosion Resistance
The sealed polymer housing provides protection from moisture (delaying corrosion). This is particularly useful if low grade stainless steel washers are used. It is best to use high grade 316L stainless.
Questions
Would it melt?
Yes it would melt.
Why not use a nut & bolt?
A simple nut and bolt keeps set assembled but does not provide tamper evidence, a version of this design can. There is also the possibility to incorporate this compartment into another other printed product for discrete storage.
---