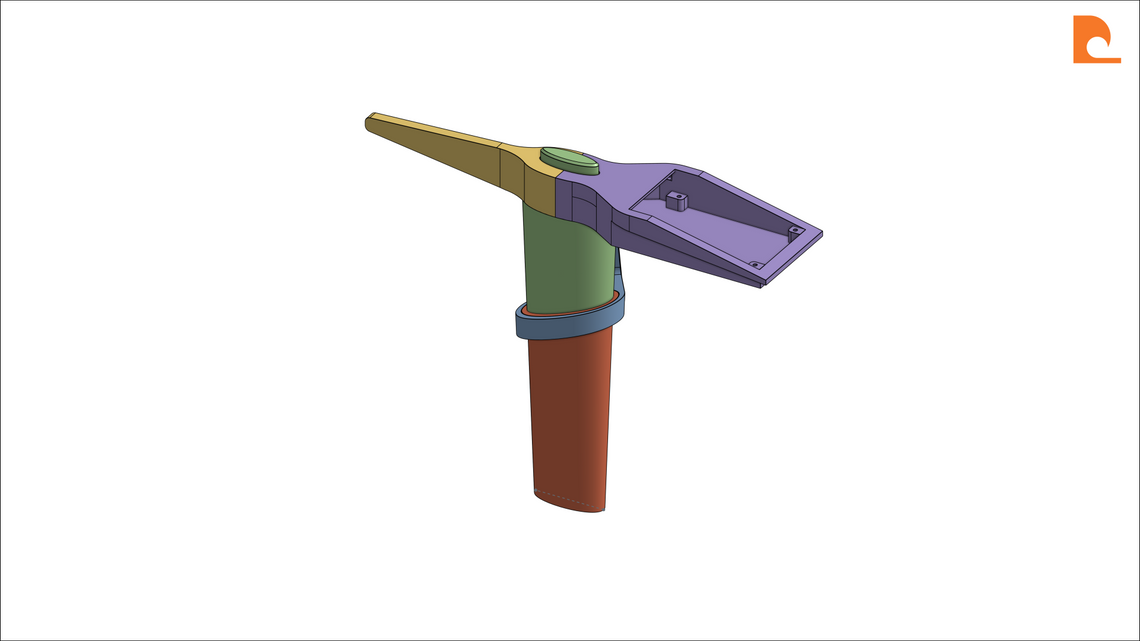 Pleb Mining Axe
A 3d printed 'case' for the ronin dojo bitcoin node.
Description
A 3d printed 'case' for the Ronin Dojo bitcoin node, this design was an entry to pleb miner month competition.
Parts
The print consists of 5 parts, each of which can be printed on a typical FDM printer (see screenshots).
Print Settings
Use a low infill 5-10% (except for the Mount component, use 50%)
Use a large nozzle (0.6mm with Arachne perimeter setting)
Use  2 top and bottom layers (to minimize build time)
Assembly
Start by fixing the brass inserts into the four holes in the front pick.
Next screwed the mount component to a wall through the 5mm diameter chamfered holes. Orientate the top mounting face horizontal using a spirit level.. Warning - The holes do not align vertically.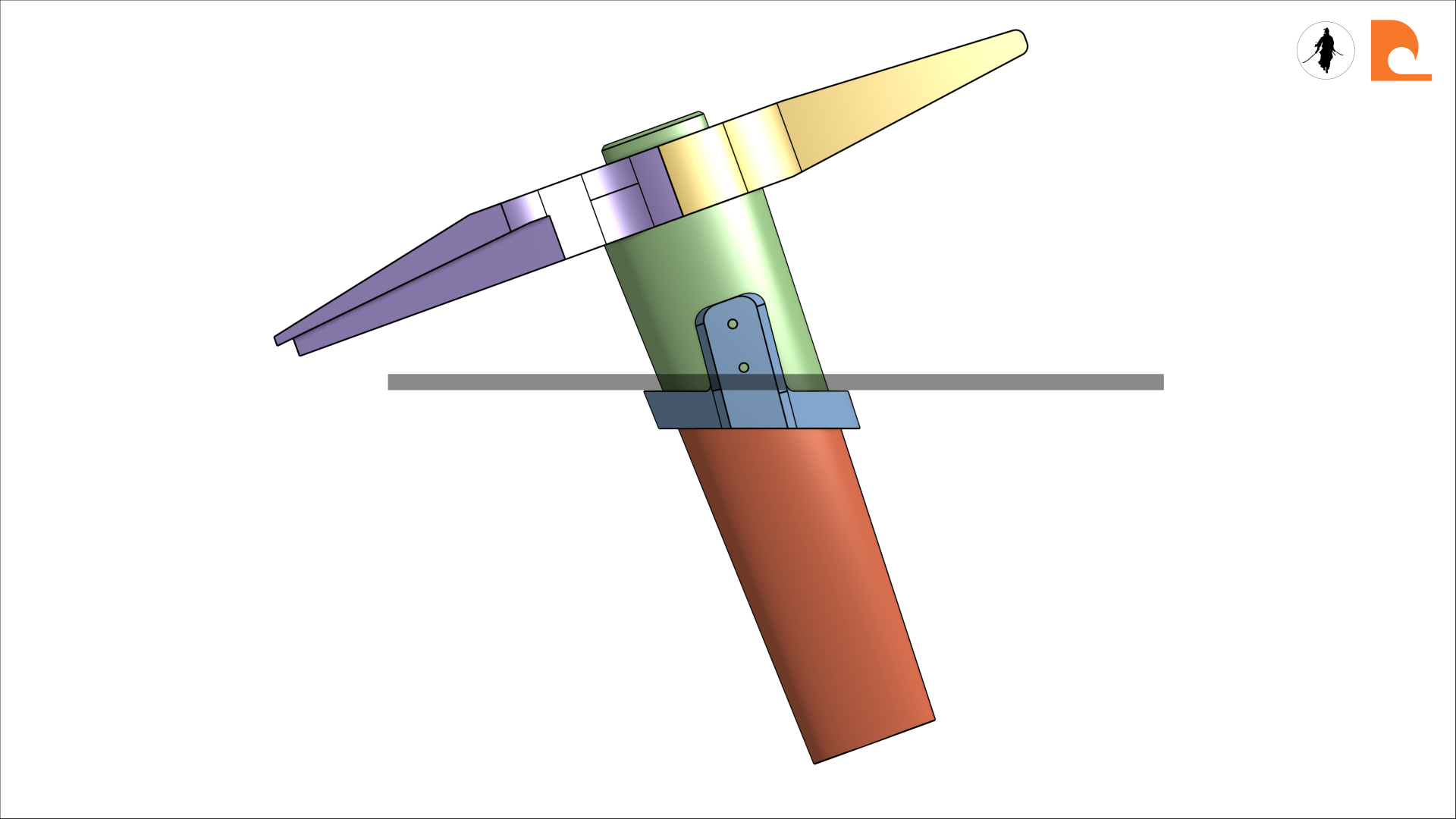 Place the lower handle into the mount, it should seat flush with the top face. Place the upper handle within the lower handle bore. To ensure a tight fit you can wrap the hidden interference with layers of masking tape. Next press the front and rear picks together, this should be a tight fit. Finally press the pick assembly onto the upper handle.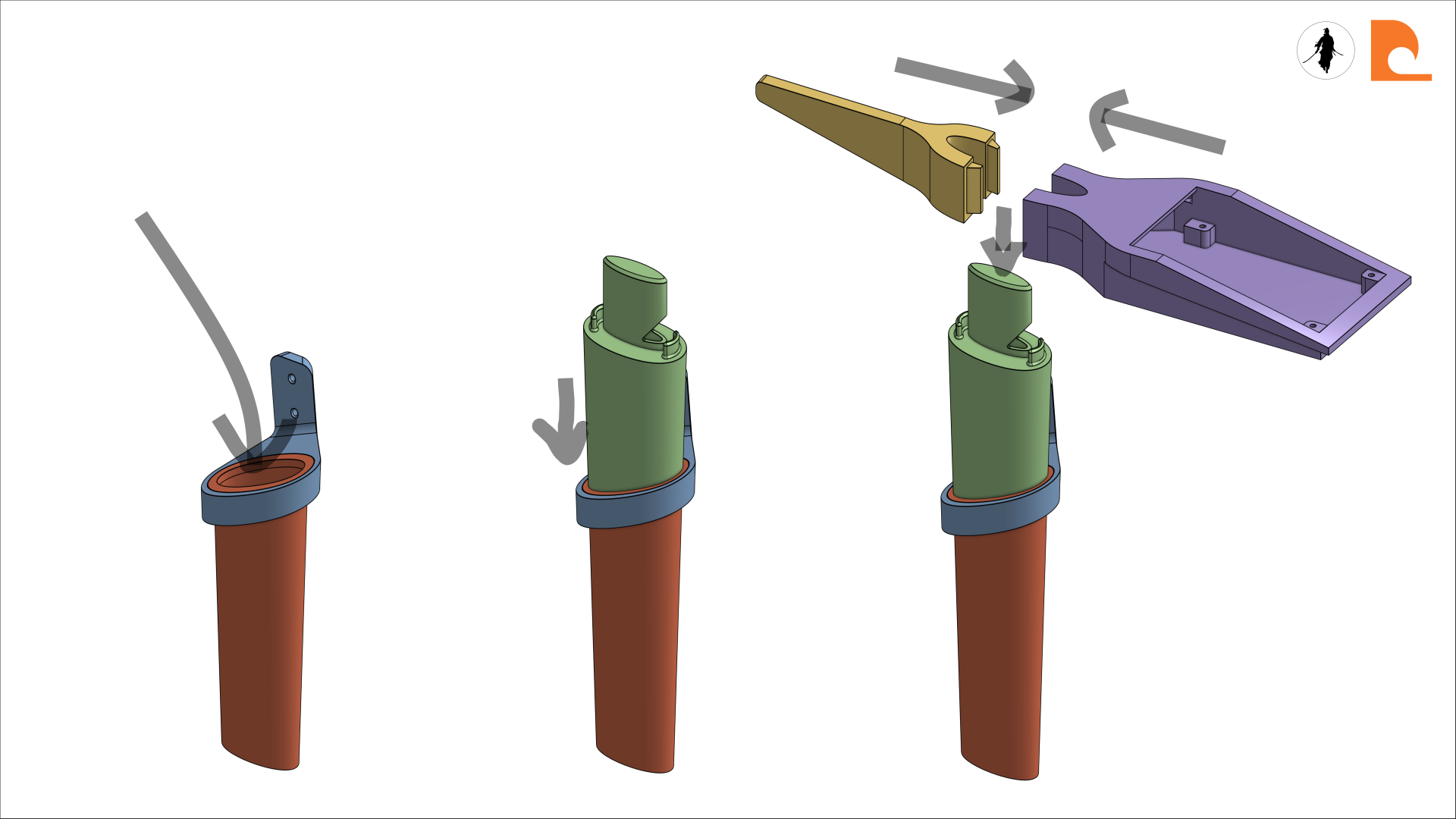 Run the routing cables through the pick.
Cable Routing
The idea is to route the cables through the hollow core of the pick. The Bokuto can be orientated with the Ethernet  & Power supply supply neatly routed as shown.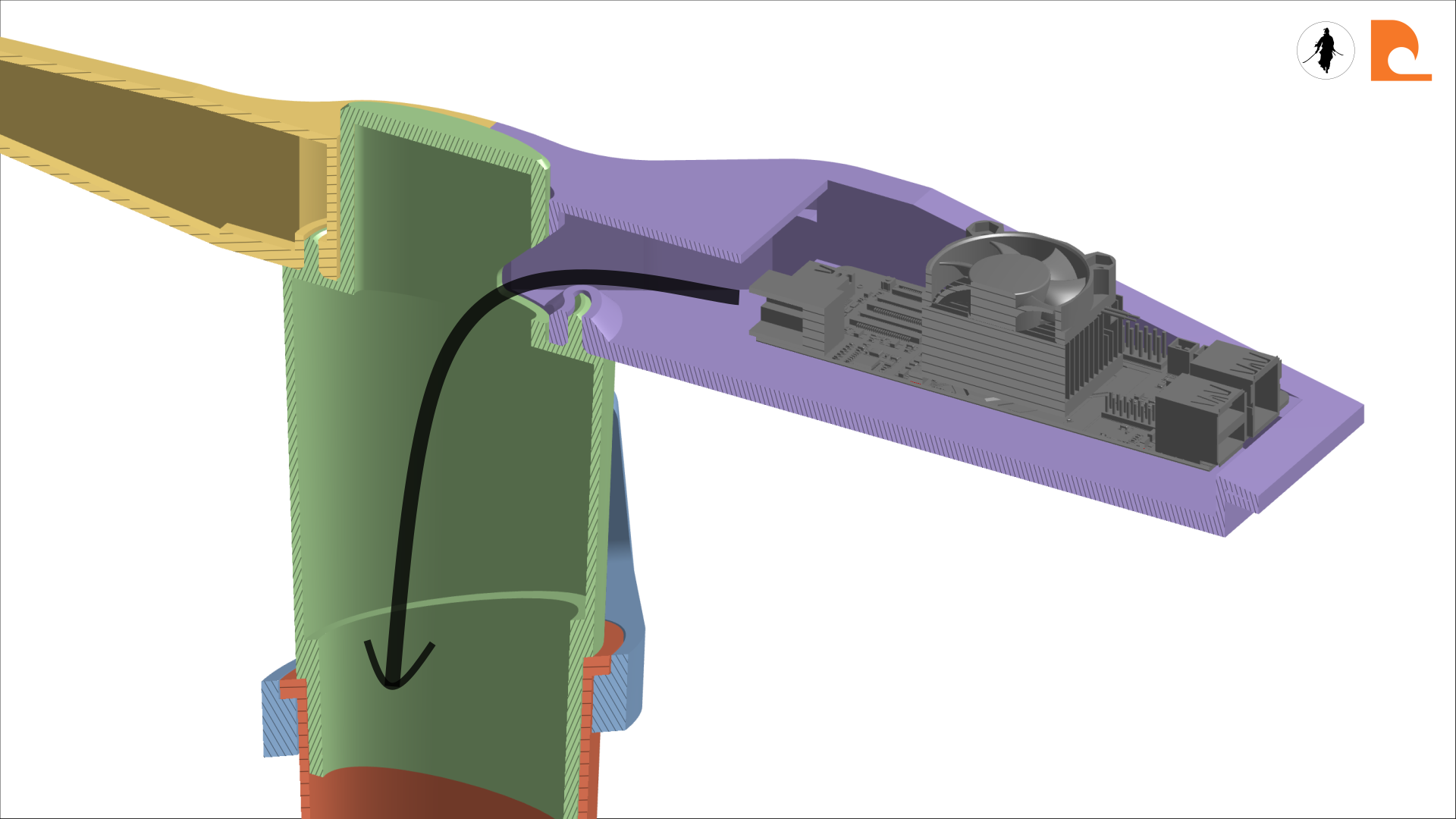 Files
The files are available for download under  
This work is licensed under a Creative Commons (4.0 International License) Attribution-ShareAlike. This permits everything provided attribution is made.
Print Times
This is a large build, approx 20 hours.
| Component | Print Time |
| --- | --- |
| Handle Lower | 2h51m |
| Handler Upper | 5h42m |
| Rear Pick | 2h20m |
| Front Pick | 6h13m |
| Mount | 3h07m |
Completed Print